(
What is Where..?
Collapse
)























West
West is the city where this role-play takes place. It is fairly large, and is run almost like a city-state by a large, bureaucratic government. The government takes care that the needs of it's citizens are met, by providing free housing and many other social services. The workings of the system itself are a mystery to most, even those that are employed by the city. Nobody can go in or out, and yet there always seems to be fresh produce and new faces. There are many places to go and things to see in West, however some things are off limits. The climate is moderate, and temperatures of 30+ degrees Celsius are rare in the summertime. Wintertime temperatures usually hover between -10 and -20 Degrees Celsius; rain is somewhat common, especially during the fall and spring months.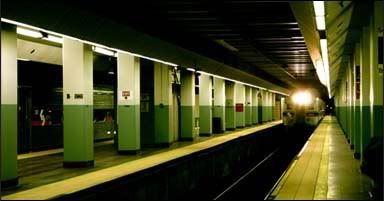 The Metro
A primary mode of transportation (other than walking), the West Metro goes just about everywhere, almost all of the time. A ticket costs 5 Credits and is valid from the time of purchase until you decide to get off. Trains run every 5 minutes during peak periods (6-9 AM and 5-7 PM), and every 15 minutes any other time. Maps and schedules can be checked via your computer terminal, or at any station.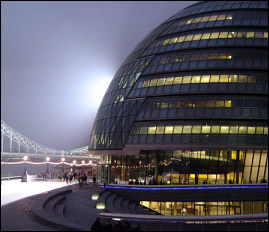 SnowScan Corporation
SnowScan was a relatively late arrival to the cyberware industry. Founded by a group of out-of-work college students as a means of keeping themselves afloat, the company was soon found by a wealthy benefactor of unknown origins. The man requested a piece of software to be built and distributed, something that would serve as "a gateway to new realities". The client specifically asked that his name never appear anywhere. This was the birth of Alterna. Soon after, the company flourished, quickly buying out competitors. Five years after it's creation, SnowScan had a virtual monopoly on the cyberware industry. Their Headquarters, an usual sphere among neighboring skyscrapers, can be reached via the Memorial Square station on line B-6.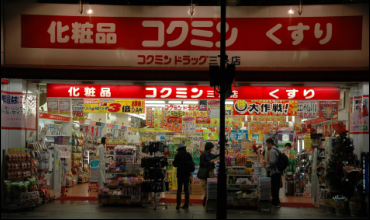 Super Happy Fresh
One of the major markets around West with a pretty popular turnout. Though the writing may be somewhat foreign to few, the name isn't. The supermarket is open all 24/7, unless it's a holiday or there is some sort of emergency. They carry many different brands and food types, as well as a few that you may have never heard of. At least the prices are in standard credits..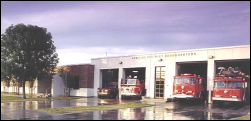 Fire Station Number 13
So something is burning. And you're freaking out. Call 911 and request the fire station and you'll be directed here. These few brave firefighters put their lives on the line for the blazers. And kitties stuck in trees.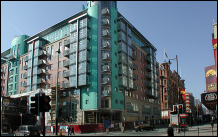 Havoc-Storn Memorial Hospital and ER
Whether you've broken something or you're just in need of a check up, the doctors at the Havoc-Storn hospital will take care of you. Definitely one of the best hospitals out there, though it isn't the only one in the city. There are several smaller and less rounded scattered through the area.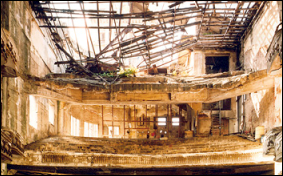 The Abandoned Building
A lover's get-away and a children's playground. This place has many different names and uses amongst those who live in West, though it's hard to find someone who doesn't know where it is. The older citizens say it was a great palace in it's day, but most ave forgotten it's initial purpose.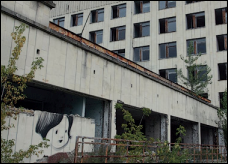 West Schooling
West Schooling is the only place to get a proper education in it's beginnings. Kindergarden through 12th grade, this school offers your youngster the best city-approved education that your measly credits can buy.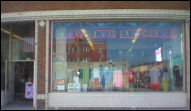 Clothing Stores
There is no shortage of different stores for one to shop, selling everything from industrial clothes to jewelry to exclusive designer wear. All offer a different array of clothing from almost free to pretty pricey. Mostly, the brand names are the most expensive: Cyberwear, FoxFlame, and DuraWearable are the talk of the runways. For those without stretchy pockets, the Havoc-Storn hospital distributes donated second-hand clothes to those that need them.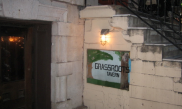 Grassroots Tavern
A pub, so to speak. Somewhere to take a light and easy retreat away from your day at work. Not an upscale establishment by any means, but cheaper and easier to get into. Relax, take a load off, and have a nice cold beer.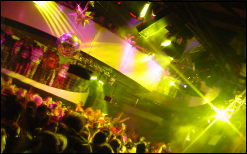 Nightly StarShine Raves
A more serious and complicated crowd to hang out with. What, with the hard liquor and drugs. Thumping music and heavy beats surround the night air in different locations each night. Hopefully you're on the club list, other wise... There's no party for you here. Rumored to be sponsored by SnowScan.